Season's greetings #FumariFamily and welcome back to the blog! As we say goodbye to another year, we say hello to a whole new category of drinks and smoke pairings designed to keep you as warm as your love of hookah during the seasons of giving and thanks. These pairings are as all-encompassing as they are tasty and NEED to be on your itinerary for the holidays. Who knows, hookah may even become part of the holiday tradition by the end of the night with any of these choices below!
DON'T NOG IT 'TIL YOU TRY IT
Pairing: Eggnog Mix: Citrus Tea (20%), French Vanilla (20%), Spiced Chai (60%) Hookah Tobacco
Quite possibly the most iconic holiday drink of all-time, Eggnog screams holiday cheer and with this pairing, even the most rambunctious of house guests won't be able to harsh your mellow. Start by sectioning out three of our winter favorites (Citrus Tea, French Vanilla, and Spiced Chai) and give it the ole' Fumari Fluff Pack, once finished prepare some fresh Eggnog for the sesh, you can even add a cinnamon stick or two in your base and drink alike for the best results. Once smoking you'll see that this sweet, spicy, and creamy blend is the best smoking partner for this holiday beverage!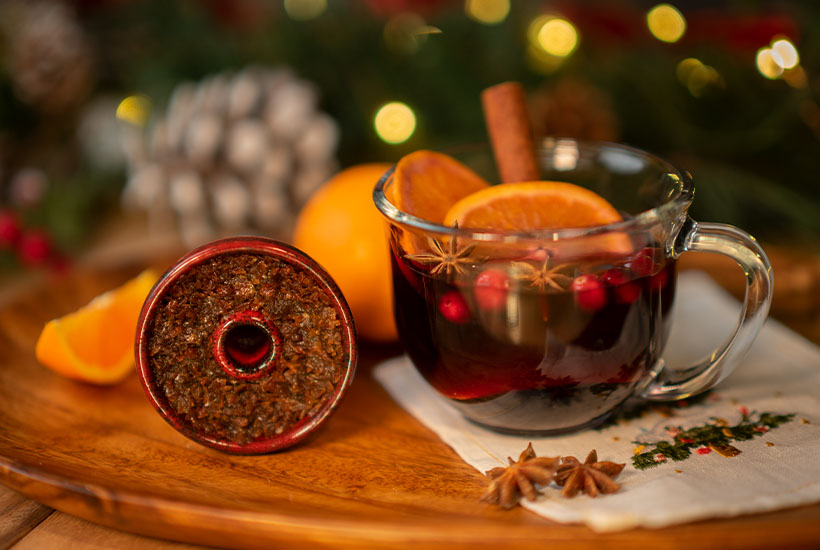 DREAMING OF A WINE CHRISTMAS
Pairing: Mulled Wine/Glögg/Wassail Mix: Mandarin Zest (33%), Purple Grape (33%), Spiced Chai (33%) Hookah Tobacco
If Eggnog is Rudolph in holiday drink terms, Mulled Wine (Glögg or Wassail in other parts) is Dasher just narrowly following behind. If you haven't had a chance to experience this beverage, think of a sangria from the north pole itself. It's full of merriness, citrus, spices, and of course wine. This concoction makes for a rather unique taste everyone should try and to pay homage to that we created its counterpart in smoke form with Dreaming of a Wine Christmas. This mix is also featured on our Mix Series and ready for purchase today!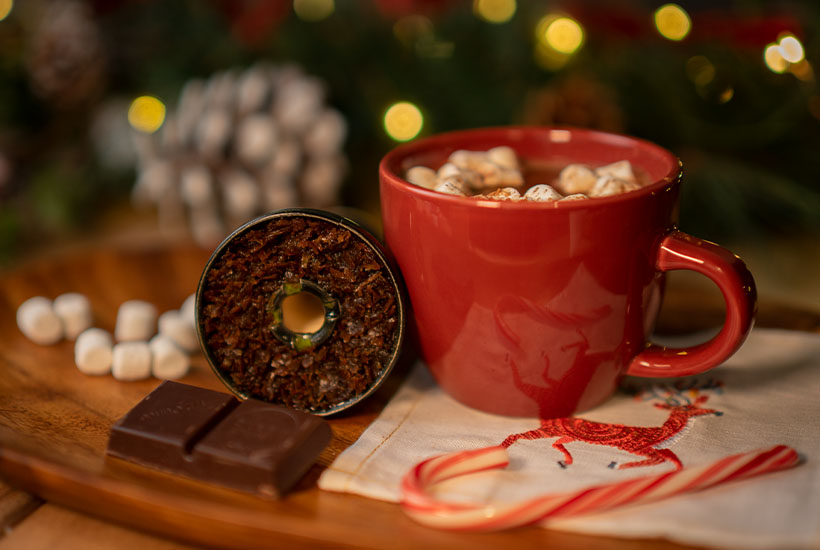 TREAT YO 'ELF
Pairing: Hot Chocolate Mix: Mint Chocolate Chill (30%) Strawberry Jam (70%) Hookah Tobacco
Hot Chocolate and the Holidays go hand in hand…but with that remaining free hand, you should be smoking some chocolate-covered strawberry mix on the side! This pairing is the perfect place for newcomers and veterans to start their pairing journey for the season as this blend is cool, sweet, light on the palette, and most importantly approachable for all despite their status on the naughty or nice list.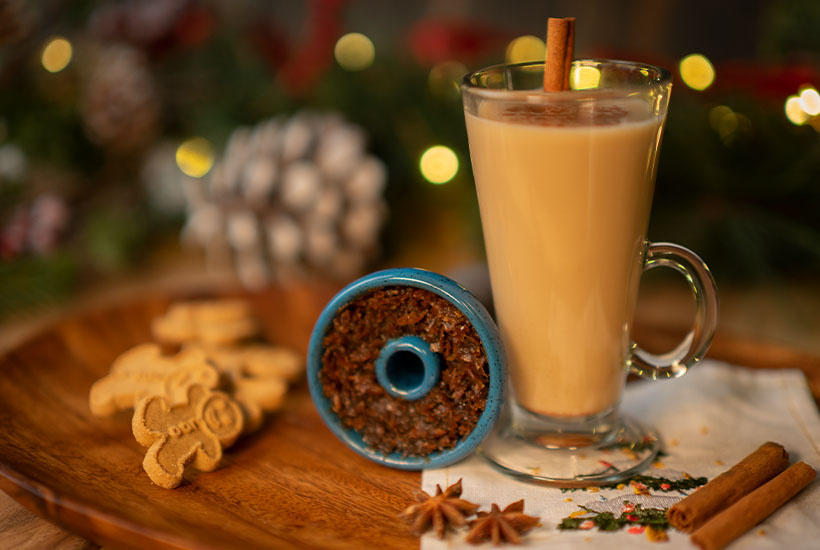 GINGER IS COMING
Pairing: Gingerbread Tea Mix: Banana Custard (50%) Spiced Chai (50%) Hookah Tobacco
While we love some pumpkin spice this time of year, gingerbread stole our heart many years ago which leads us to our favorite holiday beverage, Gingerbread Tea! While this may not be as known far and wide as others in the tea category that takes nothing away from its deliciousness, especially with this pairing! Our Banana Custard is already a match made in heaven with this tea and making gingerbread houses in general but the extra spice from Spiced Chai rounds out the blend and gives you the quintessential holiday experience all in one sitting.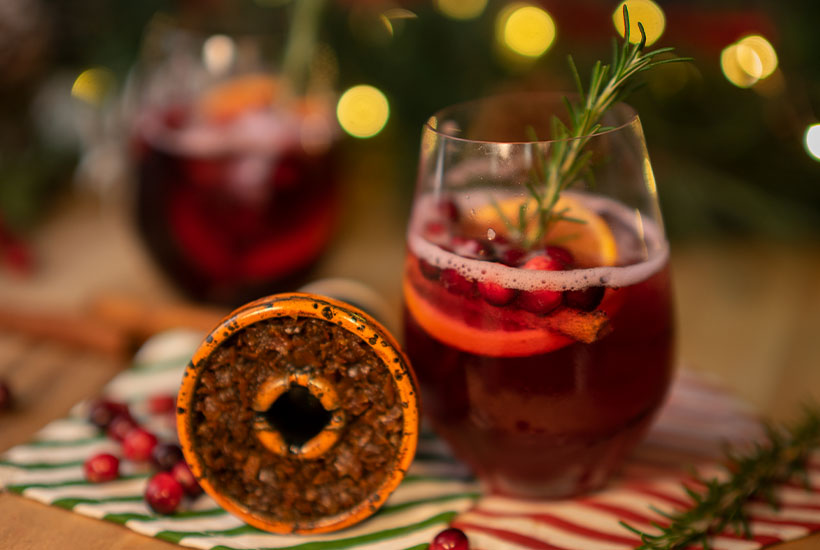 SLEIGH WHAT?
Pairing: Christmas Punch Mix: Citrus Mint (50%), RGB (20%), White Peach (30%) Hookah Tobacco
Not just a name for the sting you feel checking the bank account after the holidays, Christmas Punch is a legacy and must-have for all. Typically, you will see recipes calling for oranges, pomegranate, cranberry, and some lemon/lime soda to bring it all together though we have adored adding in a dash of allspice to keep things SPICY during the season. Our Sleigh What mix highlights all these flavors in the real thing but with an added minty and peachy finish that will have you at peace whether you're Home Alone or on a full-fledged Christmas Vacation.
---
Have an iconic holiday tradition or pairing we missed that involves hookah? Drop a DM down our Instagram Chimney to share it with the world!