Countries around the world have embraced the art of shisha and adapted it to their unique customs and cultures, and we want to explore them all. In this first edition of our "Hookah Around the World" series, we explore the hookah culture of Brazil, a country filled with the most passionate narguileiros (Portuguese for "hookah smokers") you'll find south of the equator.
Your first stop for experiencing the hookah scene in Brazil would need to be Sao Paulo. It is the most well-known hookah hotspot in the country and offers the largest diversity of hookah products, lounges, and shops in the country. But hookah culture is not exclusive to Sao Paulo; Curitiba, Maringá, and Foz do Iguaçu are a few renowned cities to explore if you're looking for an awesome tabacaria or hookah lounge to visit.
Whether you want to find a hookah lounge where you can party or just relax, there's a lounge in Brazil for you. Jardins Lounge in Sao Paulo, a city well-known for its busy nightlife, keeps the party going with DJs and night-long specials on hookahs. If you're looking for something more chill, Mansão Freedom in Paraná welcomes customers who want a place to drink a cool beer, watch a soccer game, and smoke with friends. A unique aspect of Brazil's hookah market comes in the form of "all-in-one" establishments like Essencias Premium in Curitiba. One side of the store serves as a tabacaria for buying hookah tobacco and products, while the other side is set up as a relaxing smoking lounge.
Intense, cooling mints and tropical fruits are the favorite hookah tobacco flavors among Brazilians because these flavors are perfect to smoke in a climate that can be rainy & humid one day, and hot & dry the next day. Mango, pineapple, melon, açai, and orange are the most common fruity favorites; if the flavor has an added kick of mint or menthol, even better. Brazilians also enjoy their fair share of culturally unique flavors, like the fruity cupaçu, or corn – which a local told us tastes just like corn ice cream! Some of Brazil's favorite Fumari flavors include Lemon Mint, Tangelo, Spiced Chai, and our Red and White Gummi Bears.
When it comes to owning a personal hookah, Brazilian narguileiros enjoy both traditional and modern styles. Khalil Mamoon, Shika, and El Nefes are three popular traditional brands; Triton, Sultan, and Amazon hookahs are a few of the dominant modern brands that are also produced in Brazil. Hookah smokers in Brazil prefer modern hookahs in recent years, praising them for their quality, affordability, and beauty. Stems and trays are painted with bold colors and etched with intricate line patterns; it's fairly common to see companies like Amazon make trays shaped like flowers! Brazilian-made bases from companies like Egermann come in a variety of unique shapes – like the genie and sino ("bell")– and are painted with ornate designs. Miniature hookahs are especially popular for their portability. Because the country's temperate weather is often ideal for outdoor smoking, you'll be sure to encounter plenty of narguileiros smoking outdoors at the beach, at a barbeque, or even in public squares.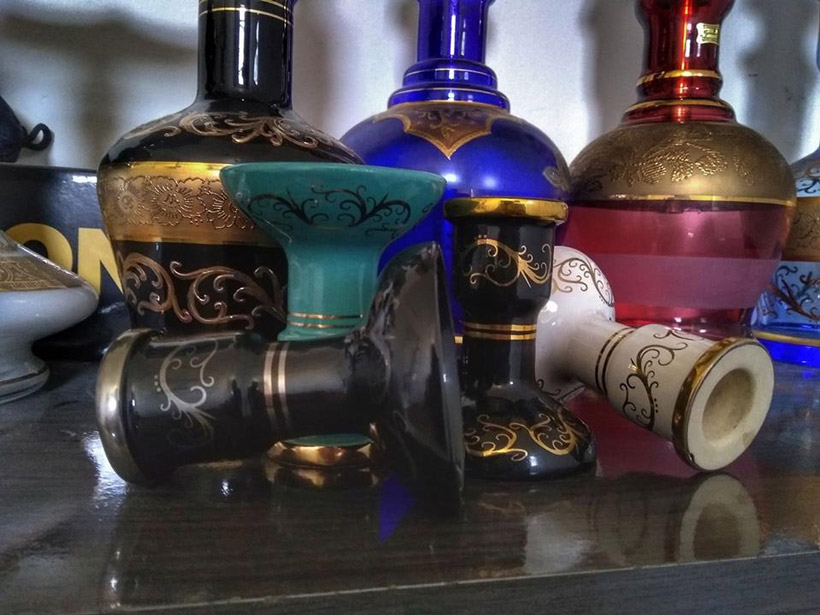 A full Brazilian hookah setup can't be complete without mentioning bowls and hoses. Popular Brazilian brands like MukaBowl and BRMade make phunnel-style bowls ("rosh" in Portuguese) that are often handmade from clay or ceramic. These phunnel bowls can hold anywhere from 8 - 30 grams of tobacco and come in an array of vivid colors and one-of-a-kind patterns. There are as many varieties of hoses as there are of bowls, but the most common hoses are made with some combination of plastic, aluminum, or silicone. Brasuka is another Brazilian-made brand famous for their lightweight hoses made with a plastic body and either a plastic or aluminum handle; these hoses are perfect for attaching to mini hookahs. Other popular hoses like the Sultan Kali Hose or the Hookah King Prince Hose have an aluminum handle and a flexible silicone body.
For heat management, the go-to combination is hexagon charcoal briquettes set atop a foil-wrapped bowl. Hexagonal coals are longer than a typical cube, covering more surface area of the bowl while warming up tobacco consistently and quickly without causing any harsh heat spikes. Though heat management devices and cubic coals have been gaining popularity, many narguileiros are happy with their foil and hexagon coals.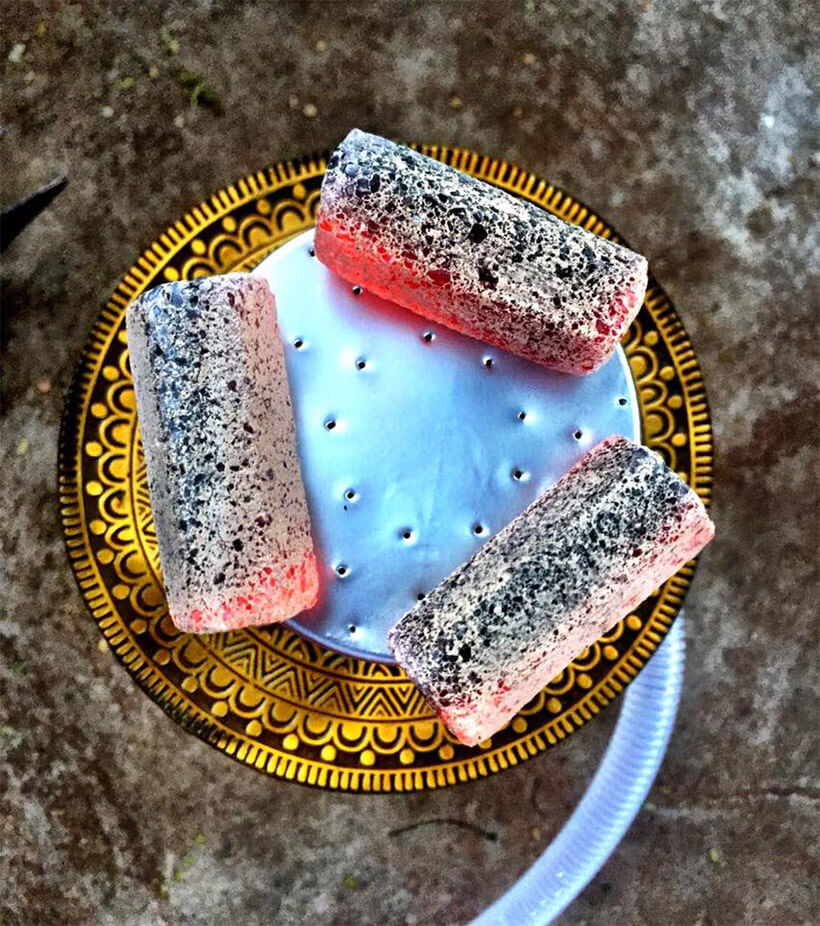 The Brazilian hookah market welcomed Fumari tobacco products to their market in October 2017. There's no doubt that Brazil loves the bold, striking flavors of Fumari, and we look forward to bringing in more new and exciting flavors soon. We'd like to give a special thanks to the brasileiros of Blog Do Tiobob on Facebook (especially those who gave us permission to use their photos!) for participating in our interviews and giving us the local insider scoop into the exotic hookah culture of Brazil.